Online FPOS Unit One - Understanding the roles and responsibilities of the first responder level 3 Certification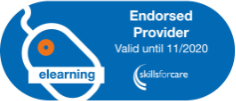 FPOS Unit One - Understanding the roles and responsibilities of the first responder level 3 at a glance
3-year nationally recognised certificate
3 hours and 55 minutes of engaging video training
Video access for 8 months
Printable wall certificate
CPD time credit conformation
Follows latest UK Resuscitation and ERC guidelines
Includes manual & other downloads
Free weekly video refresher
Evidence Based Training certificate
Course manual available in the following languages: English, Spanish, Polish, Russian and Arabic
---
This course covers the first unit of the latest FPOS course. After completing this course you can then take the computer test at an approved FPOS centre.
This course must be completed alongside the recommended reading for the course and we have put links in the student downloads section of this course.
It is important to remember that completing this online course is only part of the FPOS course and you will not receive your full level 4 FPOS qualification until you have attended and passed the practical lessons and assessments at an approved FPOS centre.
If you would like details of classroom courses on the new first person on scene qualification please click or call us.
We also offer the full FPOS course under ELCAS funding for the military via our sister company ITG Instructor Training.